International Conference on Social and Political Issues (ICSPI)
Conference Archives
Prime Plaza Hotel & Suites, Sanur - Bali

Jalan Hang Tuah no.46, Sanur 80228 Bali, Indonesia

E: reservation@sanur.pphotels.com, info@sanur.pphotels.com
Sanur, Bali, ID
October 29, 2018 – October 30, 2018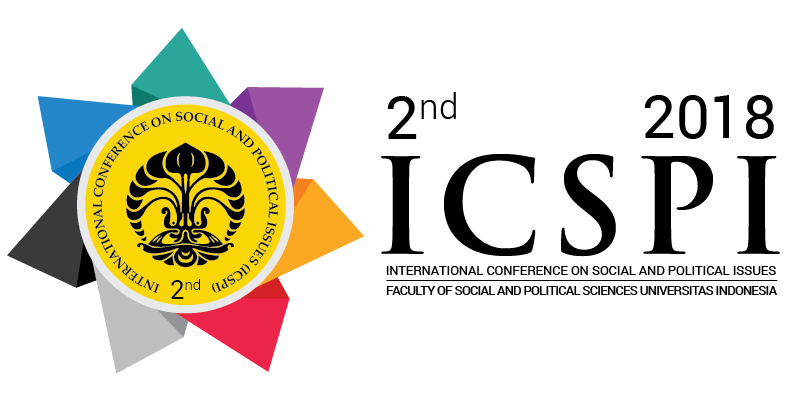 In recent decades, fundamental challenges to nation-building have emerged in many parts of the world. The Westphalian state-system, whichwas consolidated during the 18th and 19th century and gave birth to hundreds of modern nation states in the 20th century, has been challenged externally as well as internally. In the 21st century, external pressures to nation-building come from globalization and transnational movements that reorientate societies in directions away from the Westpalian system. Concomitantly, nation-state's have to face social breakdowns, cultural dichotomies, financial crises and political tensions. These problems have taken place while the world keeps moving on; we have produced advanced technologies, created more wars, further depleted the environment, and driven the mobilization of people. These complex circumstances have demanded smart state responses and sophisticated governance. When the state fails to respond and govern, nation-building is challenged by identity politics, populism and transnational movements.
Building and protecting the nation and nationhood have become complicated amid rising local, national and regional currents, as well as global issues. These make it challenging for the state to be able to stand as a political entity. This is not only experienced by countries that are socio-culturally and historically diverse, such as Indonesia, but also by countries whose societies are considered to be homogeneous. On one hand, the spread of identity politics has placed diversity -which has been recognized and celebrated- under serious threat. On the other hand, identity politics also condition people, who were originally labeled 'homogeneous', into  different and antagonistic identities. Identity politics is not only used as a tool of interest by primordial-based groups – it is also ideologically and/or interest-based in order to achieve certain political goals. This problem has been paramount in Indonesia and many countries in the world in the last decade.
It is generally known that nationalism constitutes a single concept that has many meanings. As a concept, nationalism is basically the result of social construction, which is open to reconstruction and even deconstruction. Nationalism may evolve into two forms - moderate and radical. The former is based on the principle that the interests of the state are the most important and that loyalty lies beyond primordial-based groups. The latter aspires to subordinate other nations (through chauvinism, which may grow to become ethno-nationalism). The on-going process of construction, reconstruction or deconstruction of nationalism can lead to ethno-nationalism, whereby identity politics and populism take place.
Identity politics have been facilitated by the wide-spread utilization of  social media, which has the ability to shape public opinion and mobilize mass campaigns. Thus, the advancement of communication technology poses dual functions in political processes - to enhance political developments by enhancing transparency and public participation, and to create democratic drawbacks by spreading hoaxes and fake news for political purposes. While these phenomena might take place in countries undergoing democratic transitions, mature democracies also experience similar political processes as they face financial hardships and influxes of migrants. For social scientists, these problems open up space for debate and further research.
The complexity of socio-cultural, political and economic circumstances have strengthened the  role of science in overcoming local, national, regional and global problems. Scientific research is required to identify a wide variety of solutions to societal problems, which no longer relate solely to a particular discipline, but are multi- and trans-disciplinary. In addition, recent research has changed the traditional role of academia, demanding more collaboration in the production of science, not only among universities, but also among researchers, social activists/practioners and policymakers.
Considering these issues, the second International Conference on Social and Political Issues (ICSPI) will be held by the Faculty of Social and Political Sciences, Universitas  Indonesia (FISIP UI) in 2018 under the theme Rethinking Nationalism: Looking Back and Looking Forward. Scientific inputs from all parts of the world are welcome, academically and practically. Various perspectives, based on mono-disciplinary, multi-disciplinary or trans-disciplinary research are expected to examine the problems and contribute to solutions.
The theme is closely related to the Nationality Forum, established by Universitas Indonesia, to contribute to the nation. Thus, the goal of this conference is not only to build and produce knowledge, but also to develop recommendations based on the thoughts and experiences of scholars, practitioners and other strategic stakeholders, who are expected to participate in this conference. In other words, the conference not only aims to enrich existing theory-based knowledge, but also to develop scientific-based policies that contribute to nation-building.
Sanur Paradise Plaza Hotel, Bali, Indonesia

Research, Publication, and Community Engagement Office
(Kantor Riset dan Publikasi FISIP UI)
Miriam Budiardjo Research Center Building 1st Floor
Faculty of Social and Political Sciences
Universitas Indonesia
Depok, Indonesia 16424
Bali, ID
October 20, 2016 – October 21, 2016
The Faculty of Social and Political Sciences of Universitas Indonesia invites academics, researchers, policy analysts, government analysts, and activists to the first International Conference on Social and Political Issues (ICSPI) 2016, to participate in the discourse on the interrelations between knowledge and social transformation.
How has research in social and political sciences affect social transformation in the developing world?
What has been the barriers to knowledge production and its contribution to social transformation?
Selected papers will be reviewed and maybe published in a special issue of Asian Politics &  Policy journal, or Knowledge-E Social Sciences Conference Proceedings.
---
Participants in the conference can join in one of the categories of topics and sub-topics as follows.
Topics and Subtopics
1. Research, Technology, and Social Transformation
The role of research and technology in developed and developing economies
Research, education, and knowledge economy
Social exclusion in social research
Research and knowledge in urban development
2. Governance, Welfare, and Social Development
Development discourse, participation, and representation
Social policy, economy, and democracy
Knowledge sector governance and public policy decisions
Knowledge, creative industry, and national branding
3. Ideas, Norms, and Culture in Social Transformation
Family and parenting knowledge
Human rights, justice, and equality
Linguistics, oral tradition, and folklore in changing societies
Indigenous knowledge
4. Knowledge and Gender Equality
Social research in gender studies
Gender equality in democracy and local development
Women, human rights, and violence
Women migrant workers' protection and advocacy
5. Global Challenges and Social Transformation
Climate change, environtment degradation, and social change
Democratization and armed conflict management
Free trade, globalization, and social transformation
Substance abuse and new forms of addiction
Ageing society, productivity and policy
6. Capital, Civil Society, and Social Transformation
The new social structure in the global crisis
The role of private sector and Corporate Social Responsibility (CSR) in social transformation
Civil society and social transformation
Public-Private Partnership (PPP) and social transformation
7. Media, Knowledge and Social Transformation
Social media and democracy
Digital media and social change
Media literacy, citizenship, and awareness
Media openness and degree of control
This work is licensed under a
Creative Commons Attribution 3.0 License
.
---
Important! For Authors of ICSPI
Guide For Editing Abstract(s) : CLICK HERE
Guide For Submission: CLICK HERE