The 4th International Conference for Global Health (ICGH)
Hotel Borobudur
September 26, 2019 – September 28, 2019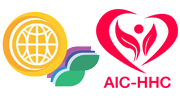 The UI Health Science Cluster consists of 5 faculties which are Faculty of Nursing, Faculty of Medicine, Faculty of Dentistry, Faculty of Public Health, and Faculty of Pharmacy. This year, ICGH is hosted by Faculty of Nursing and held back with the other scientific event, which is the 7th Asean International Conference in Humanized Health Care. The event will be held at Borobudur Hotel, Jakarta, Indonesia on September 26-28, 2019.
Conference Information
This work is licensed under a
Creative Commons Attribution 3.0 License
.
Copyright 2019 ©
ICGH in conjunction with AIC-HHC